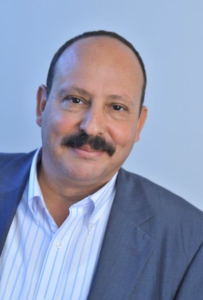 Fouad Ben Abdelaziz, is currently Professor at NEOMA BS, Rouen Campus, France. He received his PhD in Operations and Decision Systems from Laval University, Canada. He was a Senior Fulbright scholar at the Rutgers Center for Operations Research, Rutgers University, NJ, USA. He is a leading researcher in multi-objective stochastic optimisation. Aside from his publications in outstanding journals like EJOR, ANOR and FSS, he has served as Guest Editor of special issues of reputed international journals. Dr. Ben Abdelaziz has worked/visited many universities around the world such as the University of Tunis, the American University of Beirut, the University of Dubai, and Pace University NY. He has been consulting for the chemical industry and was appointed as an assessor for the Dubai Business Award. His recent research interests are in Supply Chain Optimisation and Applications. He was appointed as the director of the Doctoral School and the Director of the LARODEC Lab at the University of Tunis.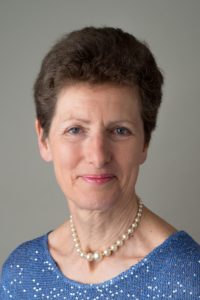 Sue Merchant holds a degree in Physics and an MSc in OR & Statistics, and has an analytical public sector background. She started her career in the UK Ministry of Defence (Naval Operational Studies) and then moved to the Metropolitan Police in London where she held a variety of posts over 28 years from Senior Operational Research analyst to Director of Consultancy and Information Services. During this time, she carried out or supervised many analytical projects and led a number of major studies e.g. the system re-design necessary for the conversion of 4.5 million criminal record files to microfiche. She is now an independent consultant and has carried out a wide range of studies for a variety of clients: e.g. as part of a team, helping the UK Meteorological Office prepare a business case for a major new weather forecasting computer system; using simulation to compare staff rosters for the Crimestoppers Trust. She is a former president of the UK OR Society, and most years supervises OR students at the London School of Economics in their summer projects in industry. In her spare time she is VP International of INFORMS and is a member of IFORS developing countries committee.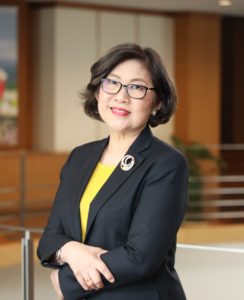 Nantana Gajaseni is an ecologist who received a B.Sc. in General Science from Chulalongkorn University, Thailand and she later earned a Master of Science in Biology (Aquatic Ecosystem Ecology) from Eastern Michigan University, U.S.A and a Ph.D. in Environmental Economics from University of Edinburgh, UK. She was the Associate Professor at Chulalongkorn University led various research in the area of ecosystem and natural resource management. Dr. Gajaseni's career path has been shifting from academic career to more administrative works in the area of international cooperation and networking in different positions namely, the ASEAN Director of ASEAN-EU University Network Program (AUNP), and later the Executive Director of ASEAN University Network (AUN) with the masterpiece in Quality Assurance Development in ASEAN (AUN-QA). Currently, Dr. Gajaseni is appointed as the Vice President of Mae Fah Luang University (MFU) responsible for Academic Affairs and Global Relations. With the new challenges of COVID-19 pandemic, Dr. Gajaseni has established the new institute called "MFU Learning Innovation Institute (MLii)" for promoting modern teaching and learning through innovative technology as well as enhancing constructive cooperation and network with international partners.